Have you been bound to the same struggles for years? Do you feel overwhelmed with relationship conflicts and life controlling problems? In You're Invited, Joe Saladino reveals biblical processes that will help you utilize God's remedies to rule over chaos, confusion, and conflict in your life.
God never intended that you would tackle sin on your own. Better yet, His plan actually regulates the enemy's access to your life. In You're Invited, you will discover what interferes with your ability to have peace and joy. If you are at the verge of despair, You're Invited will plant your feet squarely on the pathway to spiritual freedom. You will discover:
Why life seems unpredictable; what worked yesterday doesn't work today.
Why some have an easier time in life than you.
Why God doesn't rescue you when you usually expect Him to.
How to experience the immediate power of deliverance.
Jesus invites us all to experience a life full of peace, joy and freedom. If you feel defeated in life, do not despair: You're Invited to a life of victory.
Search for "You're Invited Saladino"
in most online bookstores!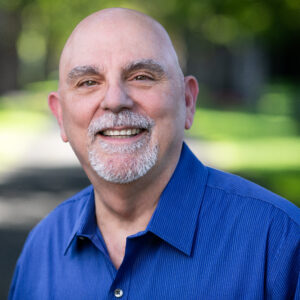 Joe Saladino's passion is leading the brokenhearted to freedom. He craves learning and inspires it in others. His career path includes teacher, school chaplain, pastor, church planter in Croatia, consultant, and student of law. Finding healing for his own marriage in 1988, he loves pastoral counseling. He has two adult daughters and six grand-children. He enjoys public speaking, skiing, traveling, and eating Cuban food. Looking for Joe? He can usually be found in his home office counseling. You can learn about his ministry, Healing for the Heart Ministries, at www.h4hm.org.